Doves In Flight Decorating is your premier event decorating and white dove release company in the Lansing, Michigan area. Chair Covers of Lansing specializes in elegant linens, overlays, runners, chair covers and a wide range of sashes for your special occasion. Let us help you plan your wedding, corporate event, graduation, quinceanera, birthday and all your life celebrations.
Doves In Flight Decorating is a family owned business in Dimondale, Michigan, in the heart of Mid-Michigan. Sharon Seager began working in rental for her father in Jackson, Michigan, after he opened Taylor Rental. She has worked for more than twenty-five years in related fields and continues to update her skills. She is married to John Seager and they have two children and five beautiful grandchildren.
Call us TODAY at (517) 622-5808
or send us Email
HOME CHAIR COVERS CENTERPIECES/FLORALS DOVES ARCHES
OUTDOOR EVENTS TABLE DECORATIONS COLUMNS/BACKDROPS
FUNERALS CONTRACTS REFERENCES ITEM LIST CONTACT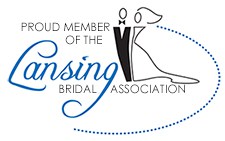 ©2006-2019 Chair Covers of Lansing and Doves In Flight Decorating, Dimondale, MI 48821. The contents of all materials available on this Internet site are copyrighted by Chair Covers of Lansing and Doves In Flight Decorating unless otherwise indicated. All rights are reserved by Chair Covers of Lansing and Doves In Flight Decorating, and content may not be reproduced, downloaded, disseminated, published, or transferred in any form or by any means, except with the prior written permission of Chair Covers of Lansing and Doves In Flight Decorating. Any unauthorized usage on newsgroups, or other internet sites, or unauthorized reproduction, printing or sales of these images is prohibited under existing Federal Copyright laws of the United States. We will actively prosecute those who duplicate, distribute or otherwise use our images without express written authorization or release.
Lansing, Michigan, MidMichigan, tent decorating, tent wedding, sequin linens, lace linens, dove release, chair linens, linens, decorations lansing, wedding doves, doves, dove theme, white bird, white bird wedding, centerpieces, decor, special event decorating, funeral dove release, funeral lansing, memorial, memorial dove release, bereavement dove release, memorial service, pillars, columns, table decorations, balloons, tulle and lights, ceilings, dance floors, dance floor decorations, dance floor pillars, dance floor columns, wedding dance floor, wedding show, bridal party show, bridal shows, event planner, event planning, wedding planner, wedding planning, wedding coordinator, wedding co-ordinator, ceremony, VFW Mason, East Lansing, MSU, Kellogg Center, Crowne Plaza, Crown Plaza, Ramada Inn, Best Western, Jackson, mi., Grand Ledge, opera house, quinceanera, party planning, Eaton County, Ingham County, Delta Township, Doves In Flight, Perry, Shiawassee, Livingston, Portland, Ionia, Dimondale, Asian Wedding, Grand Loft, Spartan Wedding, Renaissance wedding, Huntington Banquet Room, MSU stadium, Lansing Center, DeWitt Conference Center, St Johns Banquet Center, Holt Mi, Lansing, Diamondale, Country Creek, Old Country Mill, Radisson Hotel, Troppo's, English Inn, Eaton Rapids.